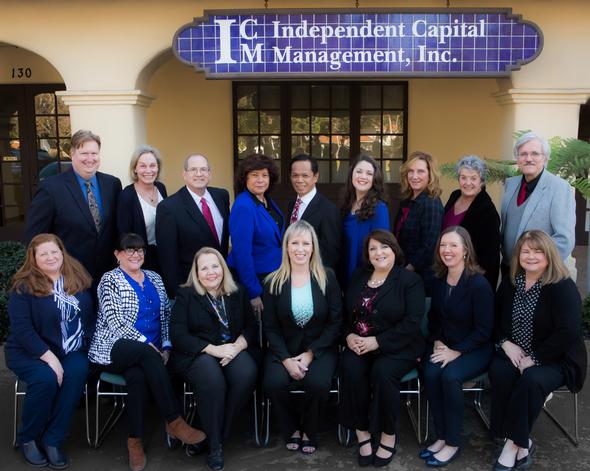 Independent Capital Management is a financial services company that offers clients independent financial advice with a personal touch.
Real Advice from Real People. TM
ICM Camarillo Office Financial Advisors:
Click on their name to go to their page.
Susan Green CFP® - Branch Manager
Do you know the potential benefits and risks of exchange-traded funds and how they differ from mutual funds?

Optional riders that add living benefits to annuities might help retirees address two financial risks: outliving their savings and paying for long-term care.

For years, the "4% rule" helped retirees make their savings last, but now a more aggressive withdrawal strategy might be the new norm.

A Unit Investment Trust is structured differently than a mutual fund or ETF. Could its unique features help you ladder your investments?
Estimate the future value of your current savings.

Knowing your likely life expectancy is an important factor in making long-term financial plans.

This calculator can help you determine how soon you can pay off your mortgage.

Estimate the annual required distribution from your traditional IRA or former employer's retirement plan after you turn age 72.